Lithium electric diaphragm technology have? What are the requirements for product performance?
From: Author: Publish time:2015-08-25 19:22 Clicks:33
1) product classification
Lithium ion battery diaphragm, cathode materials, anode materials and electrolyte is the most important material of lithium ion battery. Spiral winding structure is used in lithium ion battery internal demand is very fine and porous material of membrane separation in the interval between positive and negative, and the concrete structure as shown in the figure below: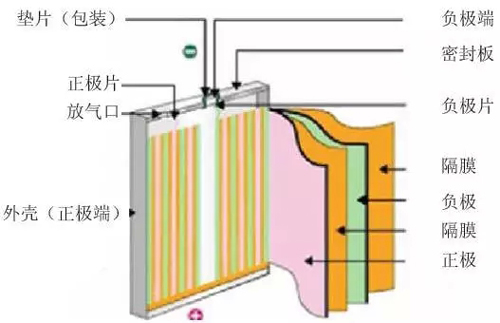 At present, the large-scale commercialization of lithium-ion battery diaphragm material is given priority to with polyolefin production, mainly including polypropylene (PP), polyethylene (PE), polypropylene (PP) and polyethylene (PE) composite materials. Polyolefin can provide good mechanical properties, chemical stability and heat isolation performance, is the main raw material of lithium ion battery diaphragm, diaphragm according to different characteristics of specific classification is as follows: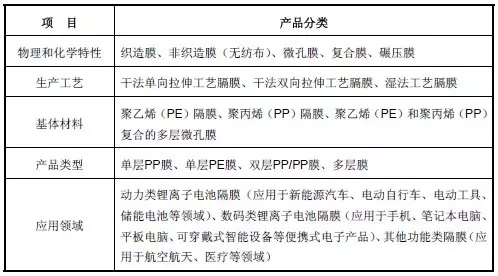 (2) the product function
Lithium ion battery diaphragm has a lot of twists and turns of microporous, freedom to ensure electrolyte ions through the formation of charge and discharge circuit; And the battery overcharge or at higher temperatures, the diaphragm through the obturator function separate the positive and negative of the battery to prevent the direct contact and short circuit, to cut off electric current conduction, prevent battery overheat even explode. The diaphragm specific function schematic is as follows: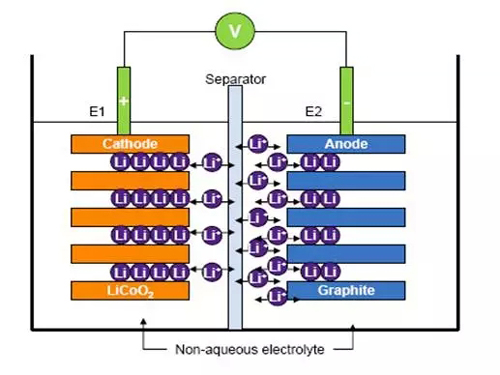 (3) product performance
Due to the merits of the lithium ion battery diaphragm performance determines the capacity and cycle performance of lithium ion battery, charge and discharge current density, such as key features, the diaphragm shall have appropriate thickness, ion transmittance, pore diameter and porosity and enough, such as chemical stability, thermal stability and mechanical stability performance. Specific as follows:
  (4) the product process
Lithium ion battery diaphragm requires features, puts forward special requirements on the production process, and the production process including raw material formulation and quick recipes adjustment, micropore preparation technology, complete sets of equipment, independent design, etc. Among them, the micropore preparation technology is the core of the lithium ion battery diaphragm preparation technology, it is divided into dry process simple tension, dry two-way stretching and wet process.
Dry uniaxial tensile technology abroad is mainly composed of Celgard company research and development and master in the United States, Japan's ube Celgard to the United States part of the company bought the technology, after years of development, the technology has very mature in the United States and Japan; Domestic dry uniaxial tensile technique by star source material in 2008, independent research and development success and made corresponding patented technology; ?